Main Page
From TBSPedia
Welcome to TBSPedia
Tahoe Backcountry Ski Patrol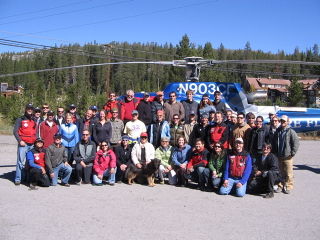 Learn more about the patrol and our activities.
Introduction to the Tahoe Backcountry Ski Patrol! Instructions for prospective candidates.
News articles and press clippings about Tahoe Backcountry Ski Patrol.
Schedule an on-the-snow introduction to backcountry patrolling.
Resources
Read up on the policies and protocols of the Tahoe Backcountry Ski Patrol.
Links for up to date weather, traffic and avalanche information.
Links for physical conditioning, tree-well immersion, etc.
Information for Patrollers
Information and Signup Instructions for the Search and Rescue Team.
Instructions for your Boreal day.
Chalet instructions for this year.
Links about avalanche stuff.
Bulletin board for posting items needing attention, or volunteering to fix it!.
Learn about wikis: [Quick Start instructions from wikipedia], [a full tutorial on using wikis], and How to upload files.